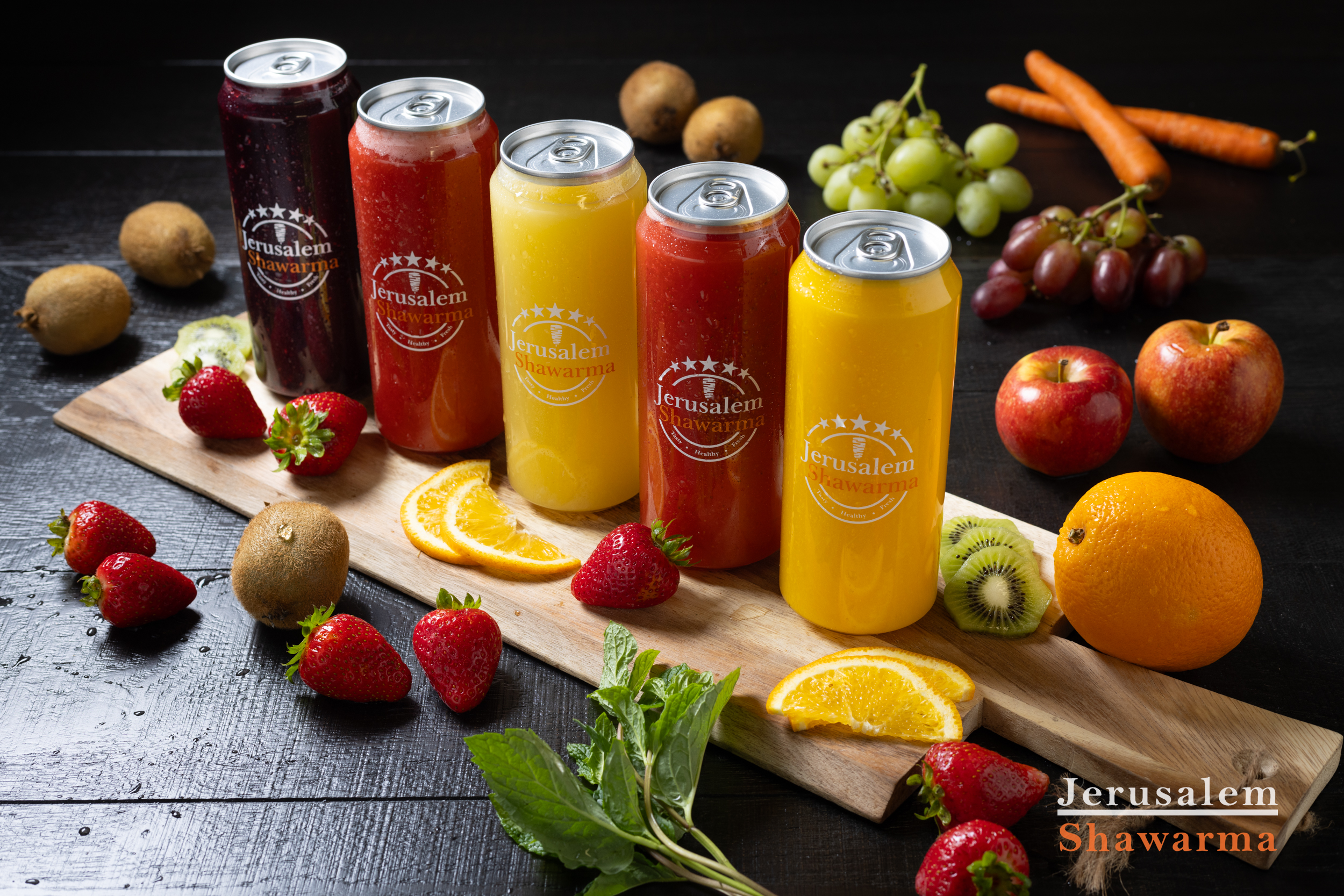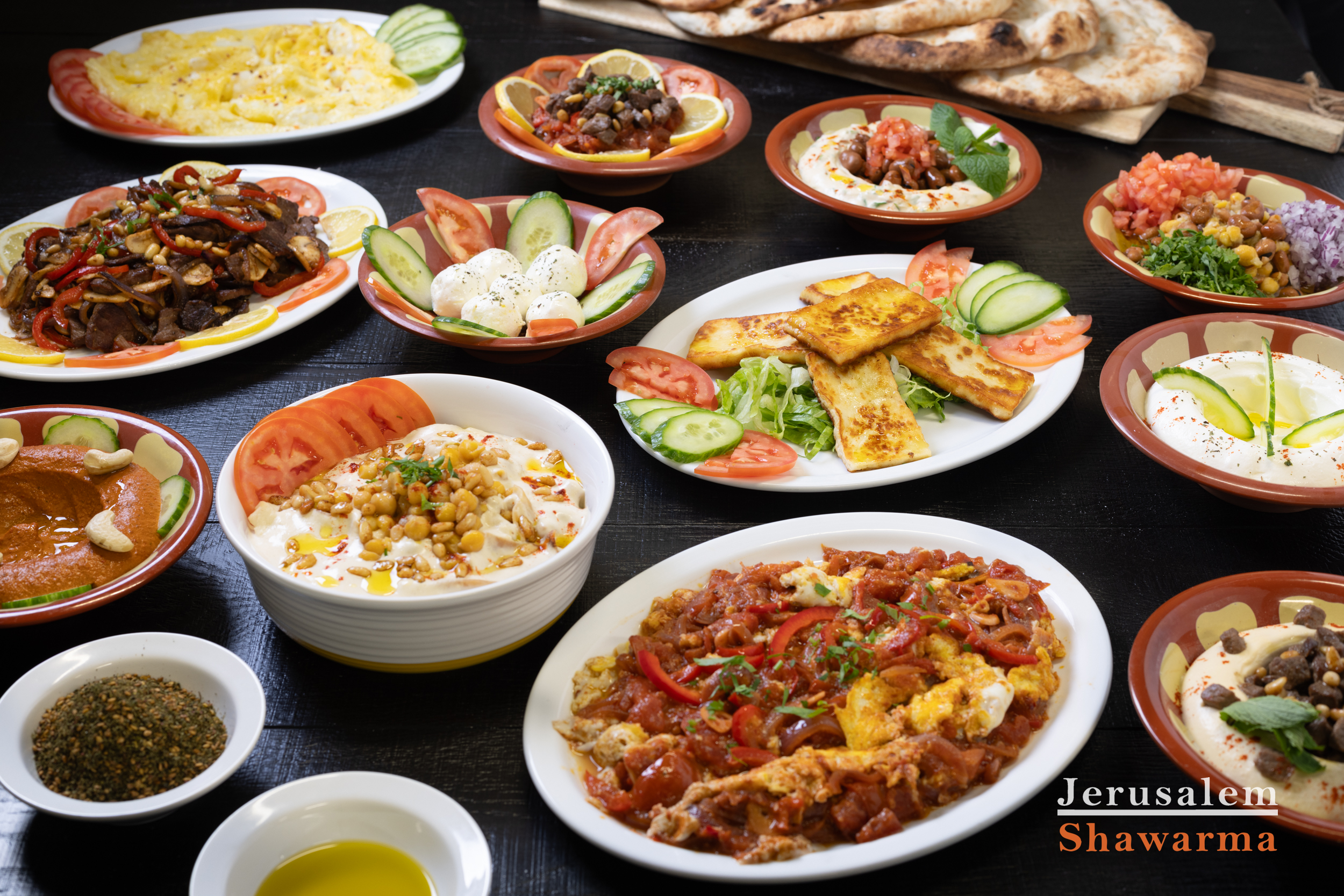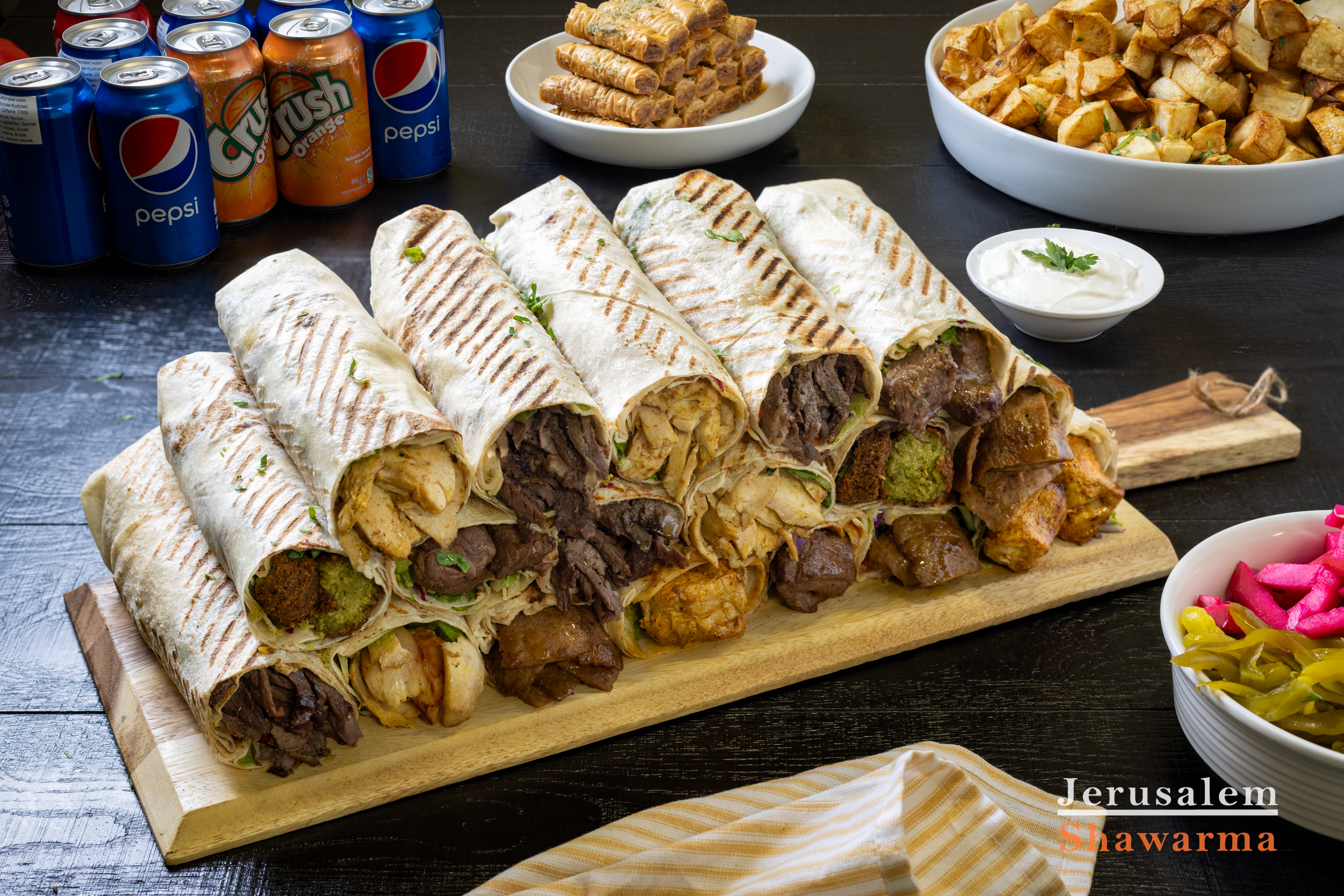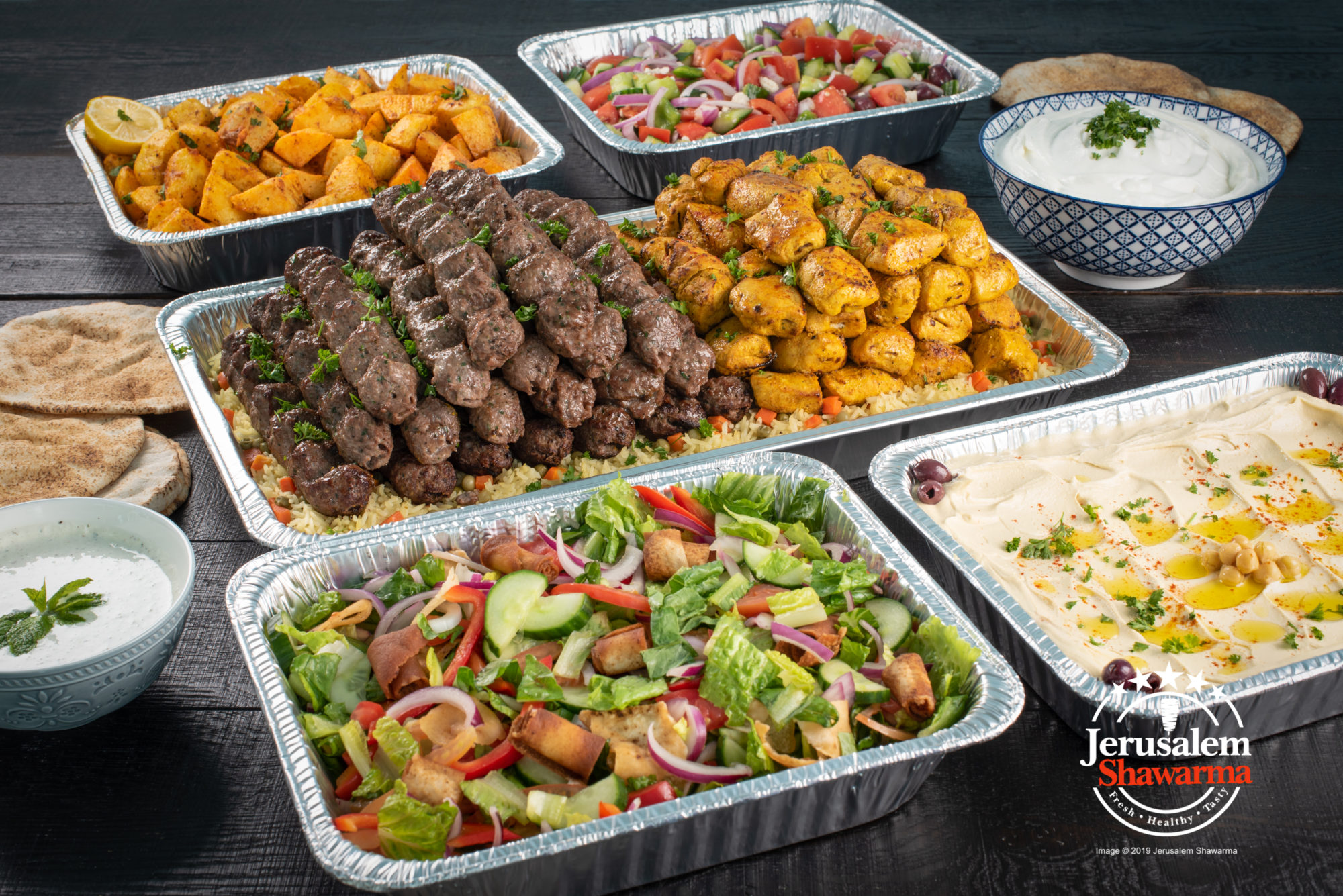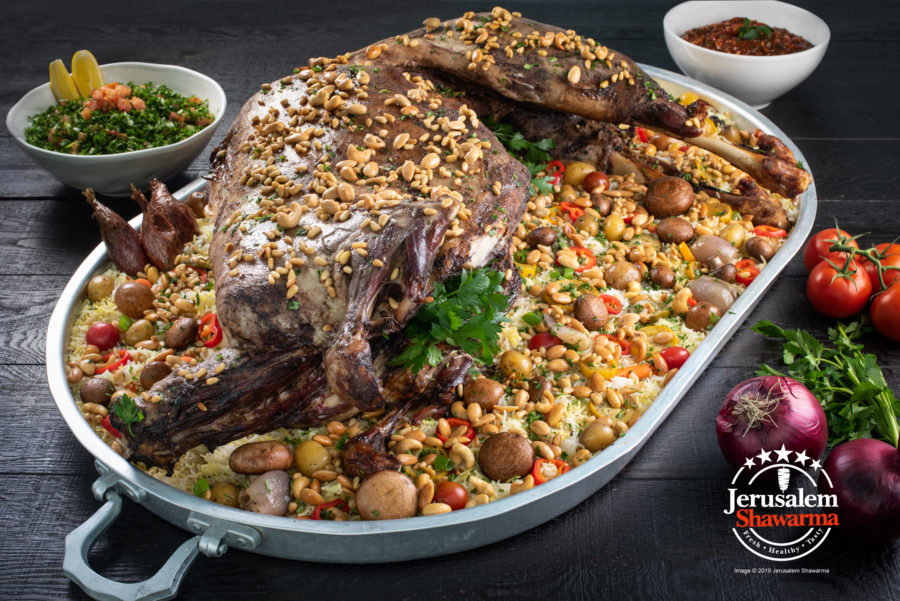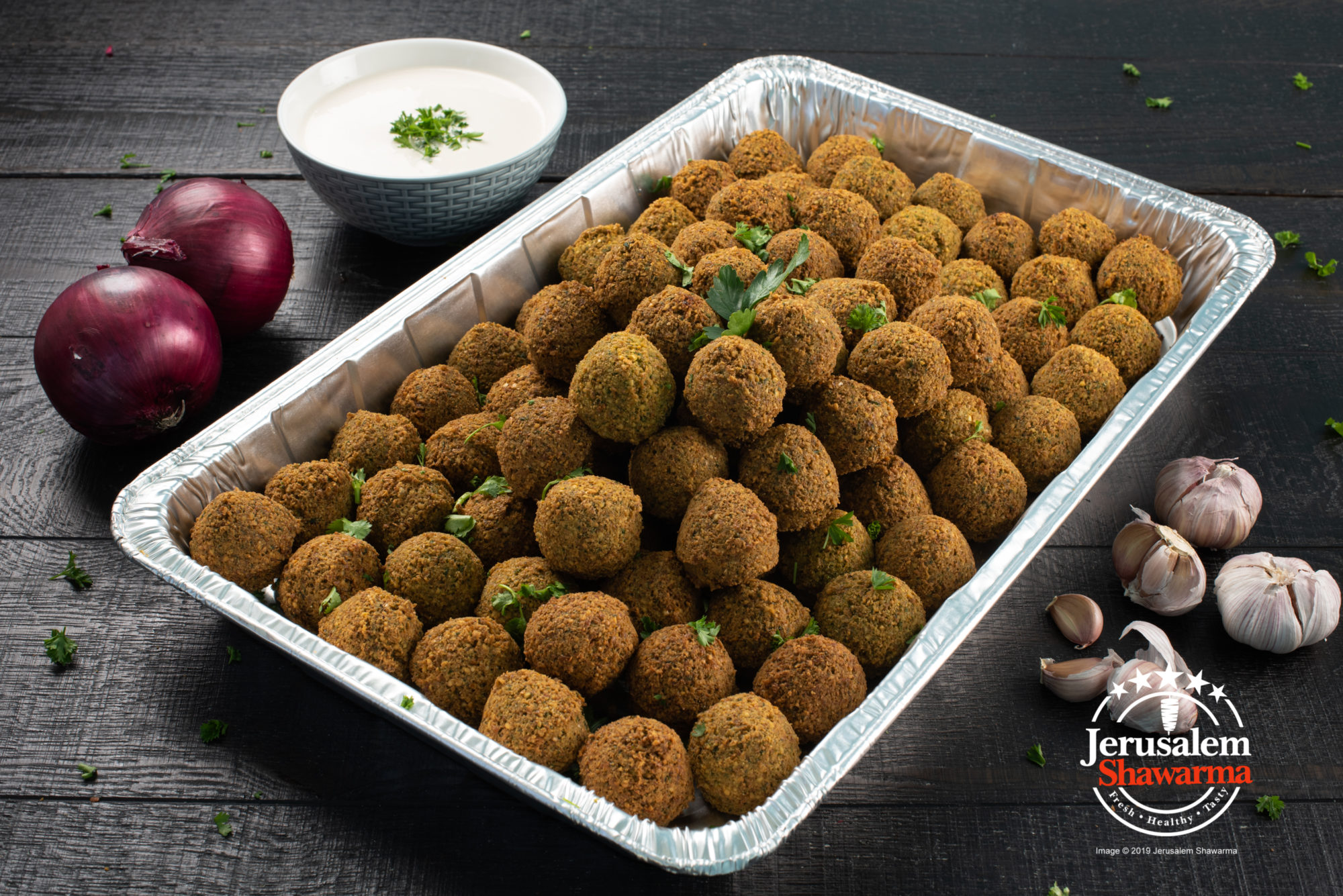 TASTY . HEALTHY . FRESH
We are famous for our
Shawarma
Donair
Vegan or Vegetarian
Kababs
Business Catering
Lunch and event catering in Edmonton
If you're a local business in Edmonton and would like to setup catering for your Sat meeting, lunch meeting, conference, anual meeting or a stampede breakfast, we recommend that you download our menu to have a look at our special business catering services and food options. Your guests and employees will definately love our freshly cooked medterrian cusine provide.
Social Events Catering
Social Events Catering in Edmonton
Local community or group gatherings in Edmonton are usually in need for food catering services. We at Jerusalem Shawarma understand those needs and have designed a special menu and delivery service to accommodate those needs and hungry guests.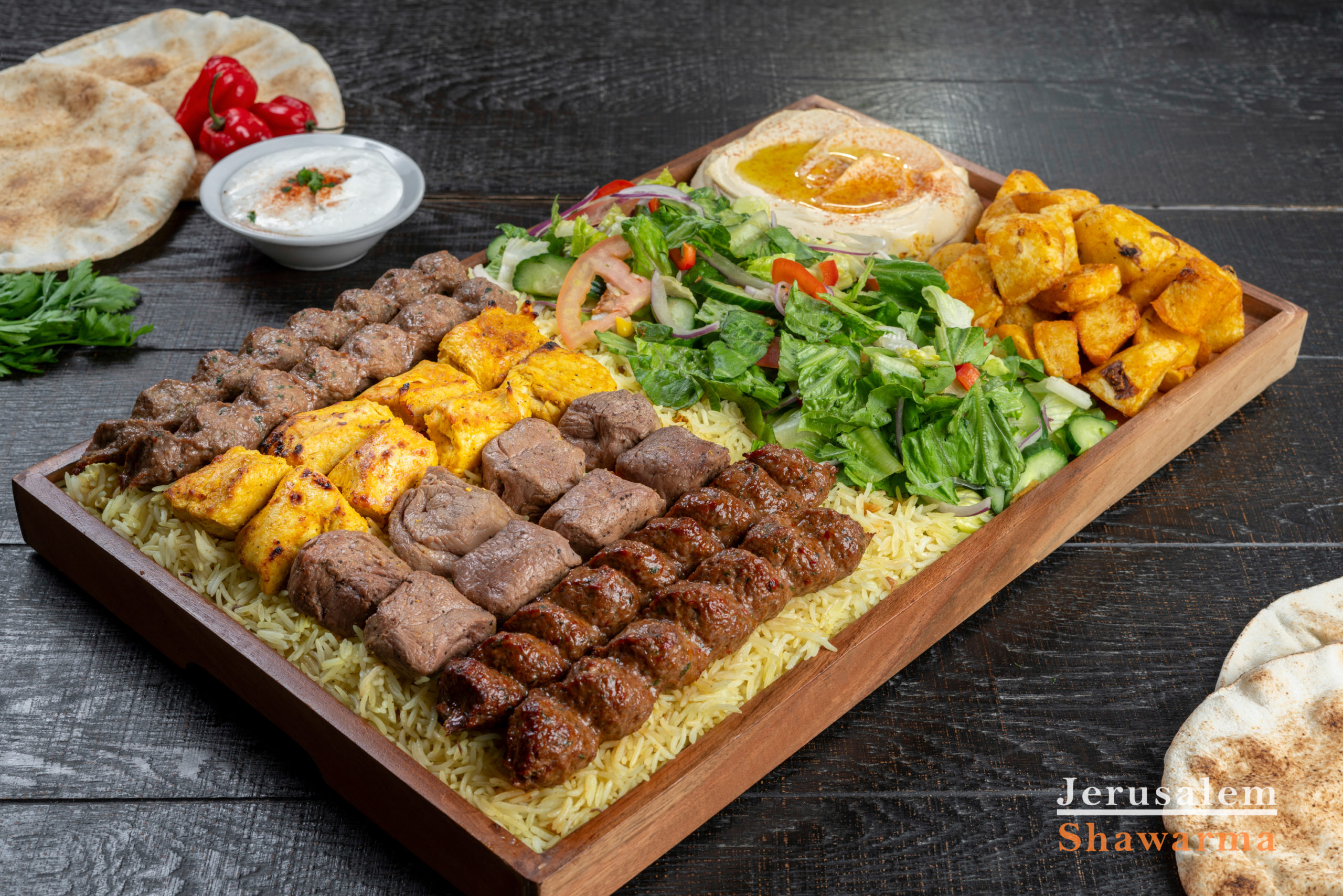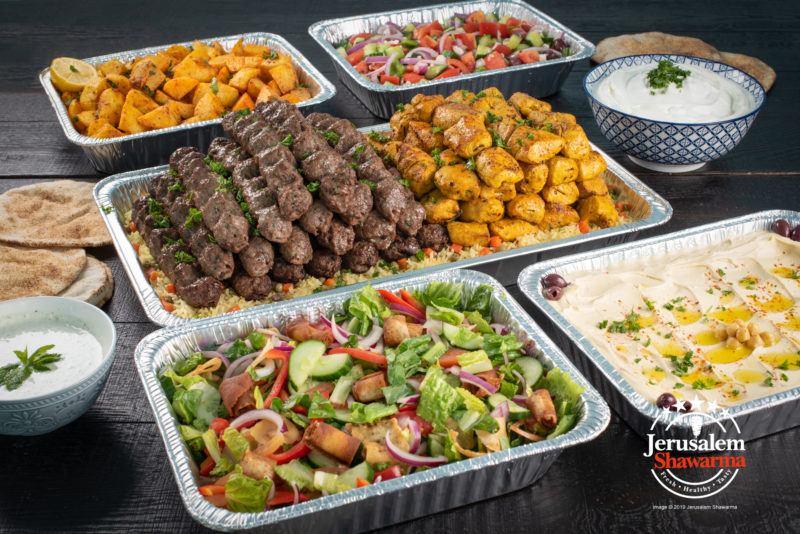 Jerusalem Shawarma North
(137 AVE)
9320 137 Ave NW, Edmonton
AB T5E 6C2
Ph: (780) 371-0606
opened everyday
10:00 am – 10:00 pm
Jerusalem Shawarma South West
(Windermere)
1297 Windermere Way SW, Edmonton
AB T6W 0P1
Ph: (587) 400-9088
opened everyday
10:00 am – 10:00 pm
Country Hills

(Ashton Square)
204-30 Country Hills Ldg NW
Calgary, AB
Ph: 403-277-2666
opened everyday
10:00 am – 10:00 pm
Royal Oak Park
(NW Calgary)
Unit 6116, 8650 112 Ave NW,
Calary, AB
Ph: 403-375-1126
opened everyday
11:00 am – 10:00 pm
Richmond Road
(Signal Hill)
480, 5255 Richmond RD SW,
Calgary, AB
Ph: 403-249-7693
opened everyday
11:00 am – 10:00 pm
Deerfoot Meadows
(IKEA Plaza)
618-33 Heritage Meadows SE,
Calgary, AB
Ph: (403) 386-6640
opened everyday
11:00 am – 10:00 pm